you deserve to feel



fulfilled, successful, and

supported

.
A new era of modern professionals
calls for a new mindset.
And I'm here to help!
Together we'll focus on reprogramming your unconscious way of thinking and behaving and cultivate a new mindset equipped with tools to last you a lifetime, so you can build true resilience.

Understand your stress, thoughts and emotion patterns.
Discover your triggers, beliefs and values that affect you, and the resulting reactions.
BECOME unapologetically YOURself,
confident in YOUR ability to create
the life YOU WANT FOR YOURself and your family.
Neurobiology
Yoga-inspired movement
Heart coherence
Breathing
Meditation and yoga nidra
Self-inquiry and journaling
Let's reprogram your mind in 3 steps
Resilience coach, yoga teacher, science lover, and mum of 2.
I help the stressed and overwhelmed in high-pressure jobs or entrepreneurs, overcome their struggles with controlling their emotions and minds, to bring balance in their lives using yoga, breathing, meditation and heart coherence, backed by science.
My bedside table is a tower of books on yoga, anatomy, biology, neuroscience and anything else that can feed my thirst for learning.
I believe nature gave us all we need. I believe we can improve our health and wellbeing in a holistic, natural way.
I went from stressed-out mum, waking up in the middle of the night in a panic about that email I hadn't sent, sore back and all, to being content and in perfect balance mentally and physically.
And I know you can too.
Namaste.
"I enjoyed it as you could dip in and out as the practices were short and doable anywhere."
Ailsa
"I like the way you use science to back up the exercises. I've liked that most of these are bite-sized bits easy to fit into a working day when you feel the need!"

Esther
Get the tools and techniques you need.To manage stress, anxiety and your emotions, so you can feel more empowered and live in the moment.
Create sustainable habits to suit your lifestyle.
Get a plan for lasting change to reap the benefits of living a life full of joy, confidence, and inner peace.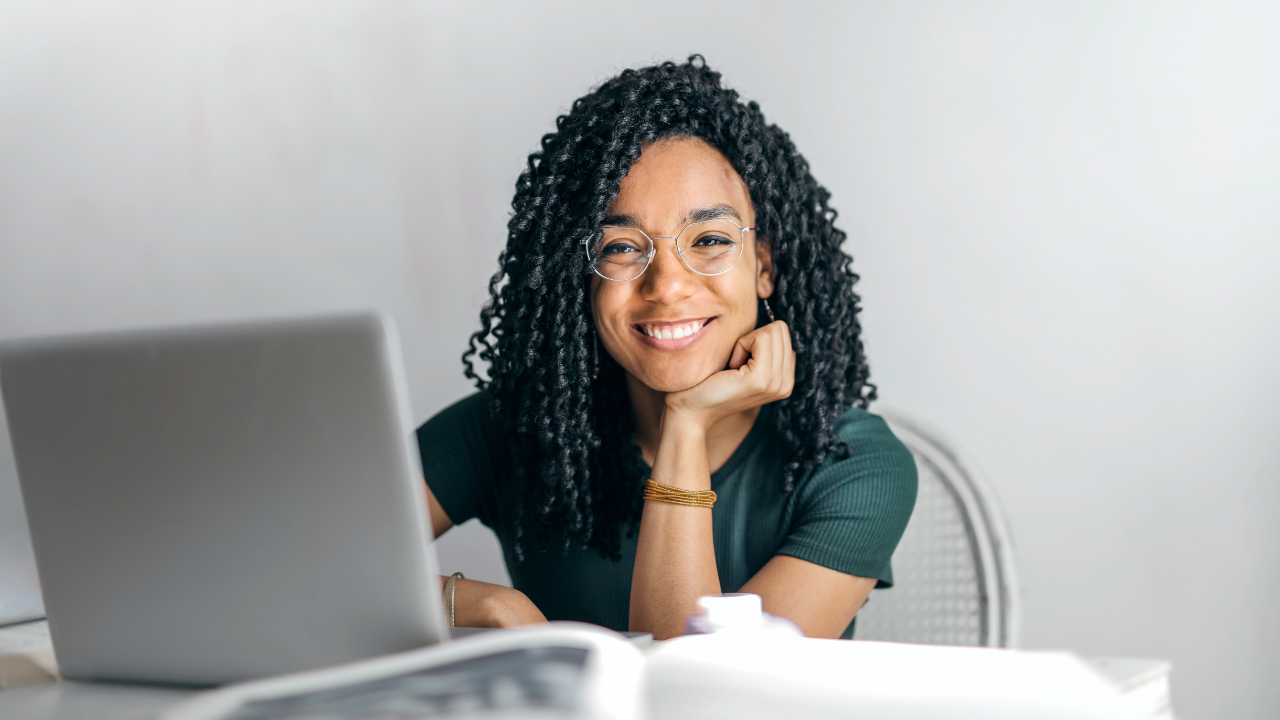 Vagus Emotional Resilience program
Get in control of your emotions, whether you feel hyper-aroused or low, using the inner power of the vagus nerve.

You don't have to be a victim of the circumstances life hands you.
You CAN CHOOSE how you react.
Even if...
you think it's just the way you are
you can't control what happens to you
you've been to your doctor countless time
you've always been the anxious or depressed type
In the next 7 days, you will learn to...
recognise your emotional state and switch it

so you stay in control

be grounded and be in the moment

so you stop depression and anxiety

be relaxed, happy, and joyful

so you can be you!

find peace in your day-to-day life

so you stop the adverse effects of stress
What's included?
day by day practices and techniques to tap into your vagus nerve over 7 days

24/7 access on any device

lifetime access

easy exercises to do anytime anywhere when you need them most

private chat
Stress Buster coaching package
2 private coaching sessions package
Address your biggest stress and anxiety-inducing challenge and kick-start a mindset change to impact your life positively right away.

Let's work together to identify the root of your stress and anxiety, and find SIMPLE, QUICK and ACHIEVABLE solutions.
Even if...
you've tried CBT and other therapies before
you think coaching is not for you
you've accepted that's just the way things are
you don't know how to change
What's included?
2 X 1h private coaching sessions, face to face or online

24/7 access to practices, techniques and resources on the app

all the tools and techniques to move forward
Does this sound like you?



Feeling trapped in a never-ending roller coaster of thoughts and emotions
Telling yourself you're a rubbish parent/partner/friend/colleague
Feeling tired and caught in reaction mode
Feeling confused not knowing what to do
TIME TO STOP THE THOUGHTS THAT DON'T SERVE YOU.
In just 2 x 60 mins sessions, you will...
identify your biggest stressor and triggers

so you develop awareness

learn to interrupt the stress response and patterns

so you can finally break the cycle

counteract the negative physiological effects of stress

so you stay healthy

recognise your emotional state and switch it

so you stay in control

learn HeartMath™ heart coherence techniques

so you can use them anytime you need
10-week online coaching program
The resilience-building program for modern and ambitious professionals, who want to feel in control and succeed in their career and home life.
Let's reprogram both your conscious and unconscious way of thinking and behaving, to cultivate a new mindset and get you equipped with tools to last you a lifetime so that you can build true resilience and START LIVING THE LIFE YOU BUILT AND LOVE.
Even if...
you think coaching is not for you
you've accepted that's just the way things are
you've been to workshops and read all the books
you've tried to do things differently but fell away after a few days or weeks
In just 70 days, you will work on these fundamentals:
Habits- you are the sum of your habits!

Become aware of your habits and resulting identities

Understand your cues and triggers

Track and implement- it takes on average 66 days to form a new habit!

You and your nervous system- it's NOT you!

Understand the polyvagal theory and how it manifests in you

What stress and anxiety do to your brain and body

How to use your nervous system to work FOR you, and not against you

Managing your stress and anxiety

Release stress and anxiety in mind and body

Interrupt your responses and patterns and counteract their negative effects

Rewire your brain to create and cultivate a new positive mindset

Replenish and safeguard your energy

Plug energy leaks

Get better sleep and nurturing rest

Rebuild your energy baseline

Boosting renewing and feel-good molecules

Get to know your whole being

Discover limiting beliefs and unconscious patterns

Befriend and embrace all of who you are

Learn to let go of judgment and biases
With my special formula of
Does this sound like you?



You've worked hard for the good things in life but have no time or the capacity to enjoy them
Feeling under the pressure of expectations, striving for perfection
You feel overwhelmed, stressed, anxious, on the cusp of burnout
You can never turn off your brain, forever on "stand-by" for others
You feel like a failure- "others seem to manage ok?"
You feel like life is just happening to you
You can't let go and feel trapped
now imagINE...
Building and re-building meaningful relationships
Having clarity and focus, intuitively making the right decisions

Becoming an expert at juggling work and home life, without dropping a ball

Performing at your highest potential, communicating with clarity, and soulfully

Being able to control your emotions, self-regulate, and helping your kids to self-regulate too

Leveling up on your overall wellbeing and becoming healthier physically, mentally and emotionally

Having a renewed sense of self, being "YOU" again, energised, joyful, able to cope with life's oddballs
build the capacity to be prepared for, adapt to, and recover from the challenges of life!



What's included?
10 weekly coaching sessions

24/7 access

to the program content and practices

on the app

Guides and templates

HeartMath™ Inner Balance

sensor and pouch

Community Private chat

for accountability
Tangible results with HeartMath™ technology
The Inner Balance™ sensor and app provide real-time biofeedback:
See how you are affecting your health "in the moment"

Track your progress over time

How much will you invest on yourself?
How much are you spending on your physical health, working only on your physical fitness?
Your gym membership, your fitness tracker....
How much are you spending on spas, massages etc that offer only temporary relief?
Your NEOM candle may smell amazing when you're in your bath, but the kids (or even the dog!) might still ruin your zen when they knock on the door...
What else are you spending money on to make you feel better if only for a few moments? Come on, be honest...
You can start investing on yourself and future-proof your life
but before you jump right in, let's have a chat.
Coaching is a relationship, so we need to make sure we are right for each other!
"Before I started I found it hard to control my extreme anxiety. Since using HeartMath this has lessened and I am able to go into high coherence easily. I've always had a strong connection with my heart, and now it's helping me to stay focussed and calm, allowing me to concentrate on all the things I have and am grateful for, rather than what I don't have. Virginie is a great coach, very patient, calm and takes the time to make sure you thoroughly understand what's going on. She also as a very calming voice, which helps!"
Elaine
"Recently my health and wellbeing took a dip, working in a high-pressure job and trying to balance family life, everything became overwhelming and that's where Virginie stepped in and introduced me to HeartMath techniques.
Virginie's knowledge of the subject along with her Yoga background is very impressive. Virginie is articulate and has a calming personality.
We men sometimes find it hard to accept and talk about anxiety and mental health, from the first session Virginie made me feel at ease and then onwards. Her tranquil setting within her studio along with Virginie's knowledge and personality is a perfect fit. It is a very personal experience and Virginie will suit your needs, with the app, the studio and online sessions cover all bases.
After completing the course, I feel I have the techniques to cope and now apply these on a daily basis to stay focused. I can't thank her enough and I would recommend her course sessions to anyone struggling with the pressures of modern life."
Stuart
Disclaimer: Your results depend solely on your commitment and dedication to the program. You're an action taker, I know that, or you wouldn't be reading this. If you're ready to take your well-being seriously and find a solution to bring back balance in your life, you have to put in the work. Unfortunately, I do not own a magic wand!